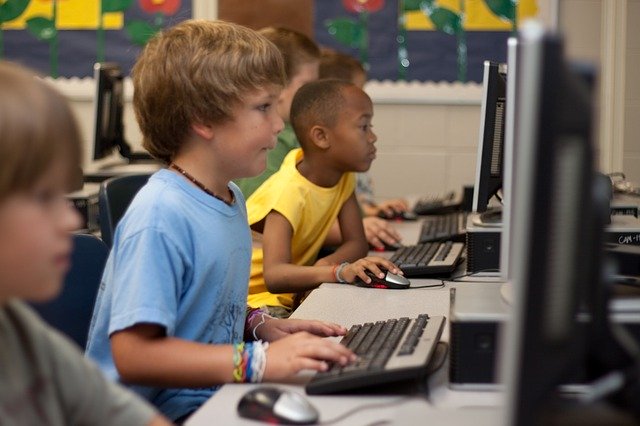 In the wake of Covid 19 pandemic, the whole world is battling with the deadly virus and its outspread. Our Nation and the whole ministry, doctors, nurses, management groups, cleaning staff, government workers everyone is doing their best to give every citizen the best possible safety from this disease.
Due to the extensive coverage of the disease schools are closed and online classes has started from the month of April. The online classes are the only option to give the students education at this time. I being a parent want to request authorities to rethink on this system of education and liberate the primary classes out of this process of education. Children are completely hassled by this system. Due to lock-down and unfavorable conditions, outdoor activities like playing, running, cycling or any other outing has vanished from their lives.
With the easement coming from the unlock 1.0 cycling, walking etc. has been allowed but kids are not comfortable going out due to the fear of the virus. Their screen time has tremendously increased following this situation. The harmful effects of computer /mobile/tablet screens can damage their delicate physical, psychological and mental balance. Moreover the small kids are unable to concentrate and focus during lectures.
The students are getting stressed and strained by long time sitting on computers with the result having bad effects on health in the form of headaches, irritability, increased anger/anxiety.
We as a parent are seriously concerned with the side-effects of online classes.
Moreover, many families are running with a shortage of technological gadgets and the parents have to adjust their work from home with their kids. Not only this, the teachers are untrained with this system of teaching and it creates a lot of confusion among both the teacher-student group. This system of education is giving big problems to those living in rural areas too. They are already short of funds/gadgets/connectivity and this is just adding more to their problems.
The parents are extremely worried about the mental health of their children and the screen sharing can give their kids worst effect on their health. The classes either be discontinued and general promotion be granted to at least the classes from 1st to 6th, or some minimization be made in conducting the classes. Either a full permission be given to the smaller classes to study at home along with their parents and only classes for Math and Science be allowed.
The present situation is giving unseen and unpredictable circumstances which are creating strong waves of panic in the minds of everyone. Everyone is in a tight corner of their lives this time. We need to have patience and control on our emotional surges. As a parent we should provide emotional, mental and psychological support to our kids in this tough time.
Time is the biggest healer and changer and it will give us a fresher air to breathe some day.
Writer: Meeti K