About Me
I am having extensive work experience in Digital media, Multimedia, eLearning, Animation(2D, 3D), Creative Arts and Communication. I also had done courseware development and Content/Technical writing work on hi-ended multimedia subjects.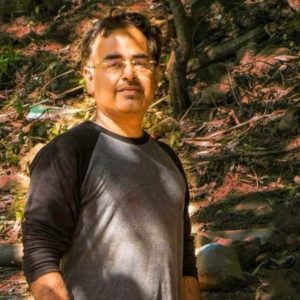 Consulting Multimedia/Animation training institutes in developing multimedia courses, curriculum, and Technical articles. Done successful freelancing projects in visual communication and design strategies as a consultant. Developing current affairs and technical cartoons and illustrations.
Expertise in Digital Content Creation, Project Management, Client Management, Digital Communication & New Media, Corporate videos and presentations, Interactive 3D demos, Visualization and storyboard development, Web/Mobile technologies, and hi-ended multimedia software's with hands-on experience on international projects. Vast exposure to eLearning technologies, CBT, WBT, website development, Instructional Designing, and Technical/Content Writing.
On the education front, I had done MBA in Advertising and PR Management, PG Diploma in Advanced Integrated Communication Program from Xaviers Mumbai, PG Diploma in Instructional Designing from Symbiosis Pune, PG Diploma in Multimedia from CDAC Pune, Project Management certification from IIT Delhi and many certifications.
To know more, please check the links below:
Link: CREATIVE PORTFOLIO
For Advertising on this Blog and other queries, you can reach to me on my email ID…
email at: suvratkotia@gmail.com